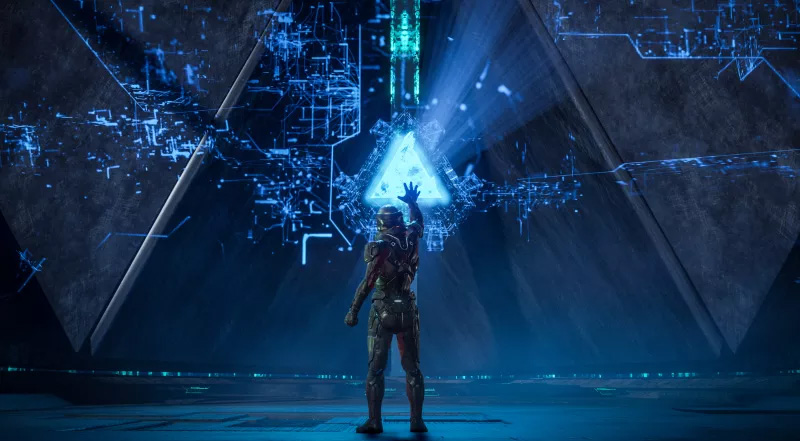 Mass Effect: Andromeda was met with disappointment, and, in the worst parts of the internet, harassment campaigns. The game had Mass Effect in the title but it didn't quite feel one. But Mass Effect: Andromeda deserves to be remembered as more than just another hyped AAA game that failed to meet fan expectations and corporate sales goals.
After almost a year of trawling through the game's cookie-cutter planets and rote to-do lists, I've come to fall in love with Andromeda as management sim. It's first and foremost a game about cultivating a new civilization in a distant galaxy. Colonizing it is a lot of work, a project that will span generations and which the game, knowingly or not, communicates through its understated exploration structure. There are a million things to get done, as in most role-playing games, but instead of feeling like a distraction, Andromeda elevates thankless busy work to center stage.
They call you the Pathfinder in the game, but really you're the galaxy's super, plugging leaky pipes, changing out fuses and making sure the furnace keeps running. It's a different kind of labor than most games ask you to contribute; less flashy but more soothing and dependable in its pay-off. Everyone's always asking you for all kinds of stuff, ranging from the menial "deliver this package" to the exotically macabre "locate someone's remains and tell a loved one how they died." Even quick chats or errands can be light years out of the way. It all adds to your overfilled schedule, but also makes you feel that much more helpful and indispensable.